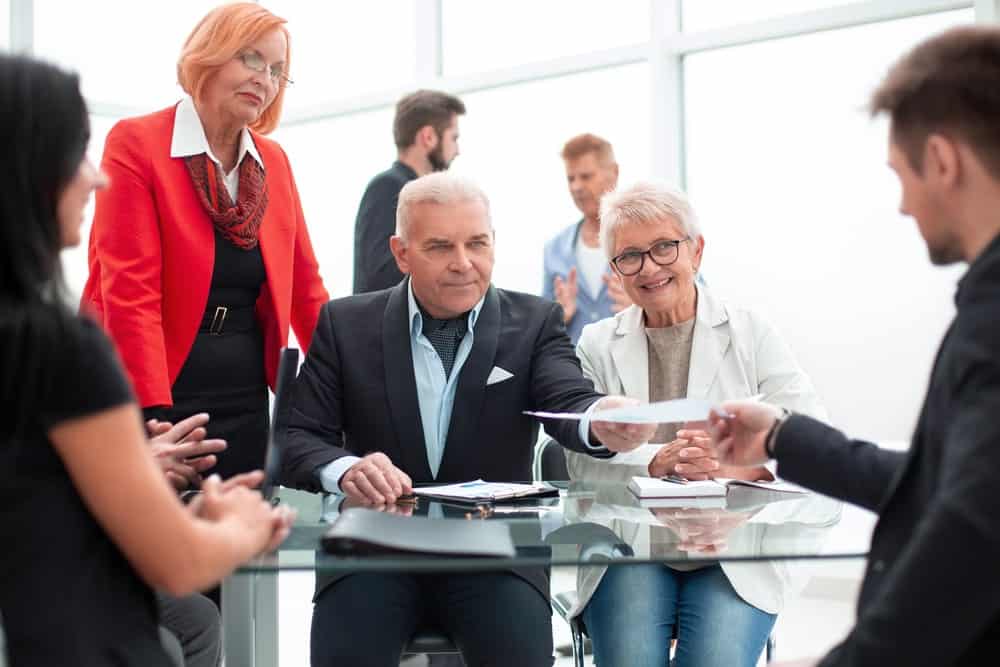 Although Alberta does not recognize "living wills" or "advanced medical directives", we have similar documents called "personal directives".

A personal directive is an important element of most people's estate plans, allowing you to detail your wishes about what happens later in life regarding personal affairs and healthcare.
This helps avoid confusion and disputes among family members if you should lose the capacity to communicate your wishes or make decisions.
The estate planning experts at Vest Estate Lawyers can help you prepare a personal directive that accurately reflects your wishes that can be enacted if needed later in life.
What is a personal directive in Alberta?
Nobody likes to consider what would happen in the event of serious injury or illness but, unfortunately, the older you get the more likely this becomes.
If you drive a car, the risk of this happening is ever-present.
Imagine you are left incapable of making decisions or communicating what you want to loved ones.
A personal directive is a legal document that makes provisions for this eventuality. It permits you to name a trusted individual as your legal representative ("agent") with the authority to make personal decisions on your behalf if you are unable to do so – either temporarily or for the long term.
A personal directive should be shared with the relevant authorities that would need to understand the decisions it contains, such as healthcare providers, family members, etc.
It may never be used but it can provide the peace of mind that should something happen to you, someone has decision-making powers without having to apply to the courts.
What should I include in my personal directive?
A personal directive can specify exact wishes that you want to be followed or you can provide general guidelines and entrust the decision-making responsibility to your agent.
You should at least outline some instructions to guide your agent if you are not able to communicate wishes to the relevant people.
Decisions may involve many fundamental aspects of your life, such as:
Medical treatment preferences
Where and with whom you would like to live
Who will care for dependent children?
Recreational, employment and educational preferences
Any other personal matters or legal decisions that need to be made
Note that the power to make financial decisions is not authorized by a personal directive. For that, you will require a power of attorney agreement.
Medical decisions
Your agent, or enduring power of attorney, is responsible for carrying out the wishes you specify regarding medical treatment. There are many different choices to make nowadays with medical care, regarding medication, surgery, lifesaving procedures, experimental treatments, and so on.
The more specific you can be regarding these important decisions, the easier it will be for your agent. Otherwise, your agent will need to make decisions in your interests based upon their understanding of your preferences.
Living preferences
You may not be able to live at home in the event of a serious injury or illness.
Your agent should be instructed what type of facility or residence you prefer to live in – and with whom you wish to live.
Personal life decisions
Every day we make countless personal decisions. If you lose the capability to do this, your agent will need to make these decisions for you.
This may include:
The people with whom you associate
The types of leisure activities you participate in
Sport or exercise preferences
Dietary preferences
Religious practices you follow
All these wishes can be specified in your personal directive.
Bear in mind that the decisions you make now regarding later life may not always apply. Your circumstances and relationships could change.
It is, therefore, important to review your personal directive from time to time – just as you would review a will if your circumstances change.
Also, consider financing your wishes. Your agent is not authorized to make financial decisions on your behalf so, unless there is a power of attorney in place for the same individual, the agent and another nominated individual will need to work closely together to carry out your wishes.
This makes it important to nominate individuals who can collaborate with your best interests at heart.
Why have a personal directive in Alberta?
Creating a personal directive is a voluntary choice. Nothing states that you must have such a document.
However, there are numerous benefits to setting up a personal directive:
You remain in control of your choices and living preferences in later life
A trusted person of your choosing helps look after your personal affairs if you are unable to do so
Your wishes are clearly stated and in writing to avoid confusion and stress for family members
You have the peace of mind of knowing that delays will be avoided and decisions will be made according to your wishes if you are incapacitated
What if you don't have a personal directive?
If you don't have a personal directive in place, you run the risk of the following:
A stranger (healthcare provider) may need to elect a next of kin to make decisions on your behalf
You may have no control over decisions made in later life
You may end up living in a place and with people against your wishes
Loved ones may need to apply to the court for legal guardianship to make personal decisions on your behalf (which is potentially time-consuming, expensive, and happens at a stressful time for the family)
Write your personal directive in Calgary
A personal directive should be custom drafted to incorporate your precise wishes.
The experts at Vest Estate Lawyers can help you with the first important steps in creating a comprehensive estate plan that includes a personal directive.
Start with a confidential one-on-one consultation, during which we will listen to your goals and advise you of your options.
COMPREHENSIVE & ACCESSIBLE SERVICE
Get Started with Vest Estate Lawyers Today
Call 403-226-9757 or contact us through the form below to book a meet and greet with one of our estate lawyers. You don't need to be wealthy to want the peace of mind that an estate plan brings. It is too late to make decisions if you lose the capacity to do so. Whatever your estate planning needs, contact us now for a confidential one-on-one evaluation.