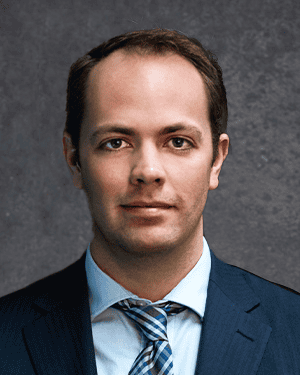 Jim Ashford is a lawyer with Vest Estate Lawyers LLP, specializing in Estate Planning and Litigation. He provides practical advice to a range of clients in the area of wills and estates. Jim prides himself in proving practical solutions in order to achieve client's goals.
Jim attended Thompson Rivers University in Kamloops British Columbia graduating with a Juris Doctor. While in law school, Jim was chosen as an editor for the Canadian Journal of Comparative and Contemporary Law and served as a volunteer for a variety of committees.
Upon returning to Calgary, Jim articled for a small general practice firm, gaining experience working in litigation and representing client's in court. Jim then moved to a tax and estate planning firm to complete his articles where he frequently worked with complex estates. Working at this estate boutique motivated Jim's interest in the area of wills and estates as he saw the importance of the area on individuals and the satisfaction that having their matter properly dealt with provided.
Prior to entering law, Jim obtained his undergraduate degree from the University of Alberta graduating with a Bachelor of Science specializing in Geology. Upon graduation, Jim worked a geologist on projects ranging throughout Alberta. Geology still interests Jim whenever he is out exploring Western Canada with his border collie, Tasman. Jim is an avid outdoor person, enjoying back country and Nordic skiing, hiking, cycling and running.
Jim is a member of the Canadian Bar Association and a frequent volunteer with Calgary Legal Guidance.